"JUST THE TWEETS": Volume II
$45.00
Volume II (January 20th 2018-January 19th 2019).
This is the second volume of the "Just The Tweets" Historic Collector's Series. Volume II covers President Trump's tweets from his second year in office.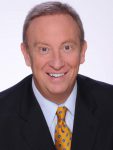 Listen to Mike Gallagher's nationally syndicated radio interview with Trisha Hope publisher of "Just The Tweets" (above).
Collect ALL the "Just The Tweets" Volumes Today! By doing so you'll be able to share the "Real Facts" about this tipping point in our history with generations to come.
This Historic Collection comes in hardback with a classic blue linen cloth cover, premium sewn binding and gold foil lettering to last for generations. Made in the USA.
In stock